Holiday Home and Caravan Park LPG – Cost Effective and Green!
Posted on June 29th, 2018
By Admin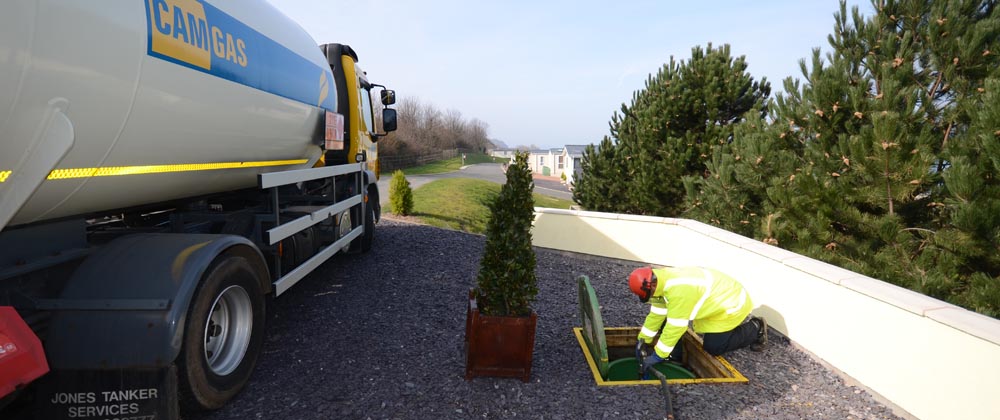 The UK is known for having some of the most picturesque and unspoilt landscapes in the world. Is it any wonder that now more than ever, holiday homes and caravan parks are still massively popular with the British public and are the perfect retreat for family and friends wanting to make the most of the glorious summer weather without leaving the country. All across the UK, there are wide varieties of stunning campsites, caravan parks and holiday homes situated in the heart of these beautiful surroundings.
Did you know that LPG is an excellent way to lower running costs and reduce carbon emissions for holiday homes and caravan parks? The benefits of installing CamGas LPGas tanks gives all the advantages of mains gas means holiday home and caravan park owners are connected to a fully integrated LPG supply. Gone are the days of dragging around gas cylinders in the rain!
At CamGas we offer the full package; design and installation of the whole mains system, encompassing above and below LPGas tanks, underground piped system and meter boxes. All installed by our own experienced LPGas engineering team. We are thrilled to have a long and reputable history in installing LPG systems to holiday homes and caravan parks across North Wales, Mid Wales and Cheshire. Via our sister company LPG Training & Assessment, we can even provide training to your onsite operatives along with our guaranteed aftersales support, so you know you're in good hands!
For more information on holiday home and caravan park LPG systems, get in touch with our friendly team today or call 01244 520551.